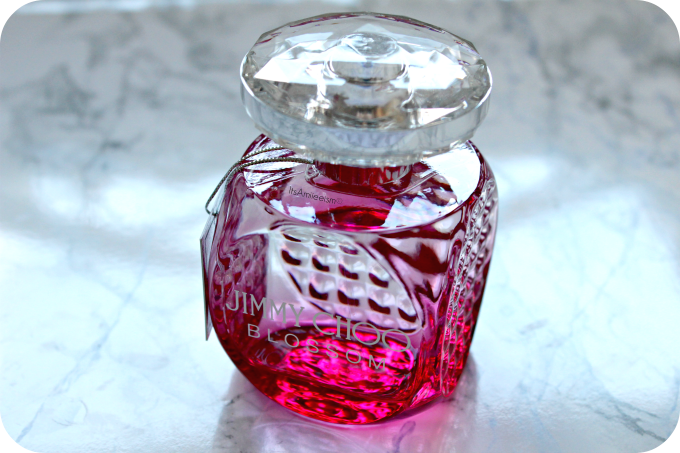 We're nearly half way through Spring and I must admit whilst we have had our fair share of miserable weather, it has been pleasantly sunny on a few occasions. On the days when it has been a little dreary, I've been misting on Jimmy Choo Blossom Eau de Parfum - a fragrance that I've been obsessed with ever since it's initial launch into my local Boots store.
The

Jimmy Choo Blossom Eau de Parfum* (£36+)

is a sparkling and vivacious fragrance which is both floral and vibrant. It opens with bright and sparkling top notes of red berries blended with a citrus cocktail with a delicate heart of sweet pea and rose that compliments the rich and sensual base rates of white musk and sandalwood.
Whilst this fragrance may not be to everyones liking, I personally find it to be the perfect fragrance to wear at the moment whilst we're making the slow transition from mid-Spring to almost Summer. As not only does it fit in nicely with the entire Jimmy Choo range but it compliments nicely when layered with other fragrances especially those that are more citrus based.