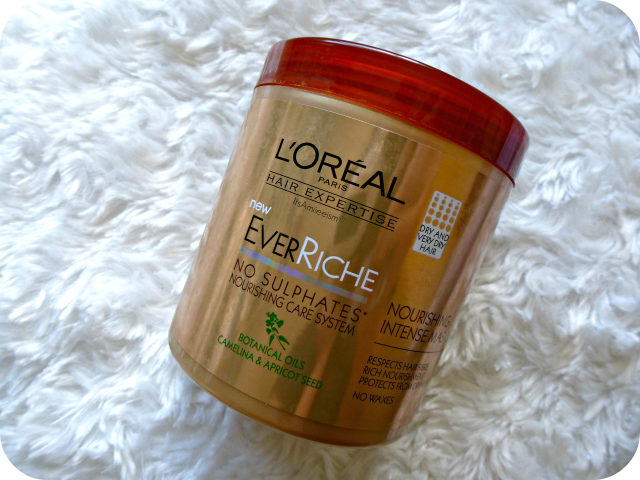 As my ombre is now a lot more blonder, I'm finding myself reaching for products that promise to nourish and hydrate my locks without compromising on the softness. Seeing as I'm currently using the L'Oreal Ever Riche Nourishing & Flowing Shampoo + Conditioner, it seems only fair that I use the matching hair mask for those days when my hair needs that extra shot of hydration.
The

L'Oreal Ever Riche Nourishing Intense Mask (£6.99)

has been specially designed to respect hair fibre, give hair rich nourishment whilst protecting from dryness without waxes.
I like to scoop out quite a generous sized amount and put it all over my hair, concentrating mainly from the mid-lengths down as that is where I've done the most damage to my hair in terms of ombre-ing it. Once applied, I like to leave it in for as long as possible before washing it out to reveal instantly silky, nourished hair that is soft to the touch. Despite doing a lot of damage to my hair, it always looks so much healthier after I've used this and people always comment on my hair the day after I've used this. I will most definitely be repurchasing this as it truly is a miracle worker!