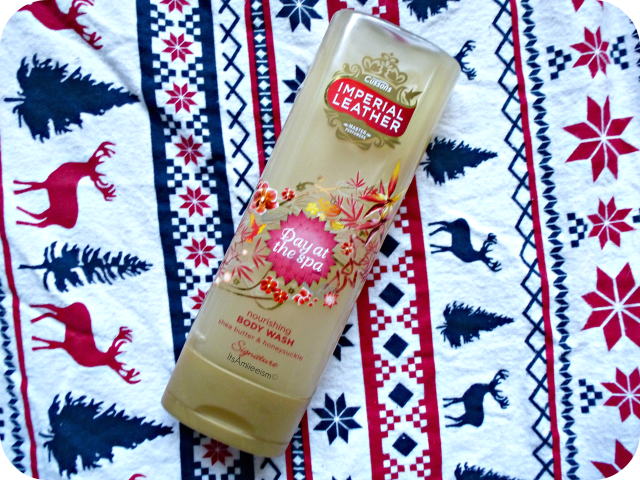 I've always believed spending a lot on money on shower gel is pointless as it will do exactly the same thing as one which cost a lot less so I always make it a habit to buy a bottle or two of whichever shower gels are on offer. The latest shower gel that I've started using is the Imperial Leather Day At The Spa Shower Gel.
The Imperial Leather Day At The Spa Shower Gel (£2)

comes housed in a see through, easy to squeeze bottle with a flip bottle lid which is not only convienent to see how much product you have left but it's very easy to dispense. As it contains extracts of shea butter and honeysuckle, it smells very exotic and thus extremely nourishing on the skin. Despite the formula being very nourishing, it doesn't disappoint on the lather front as it creates a decent amount of lather which once washed off, the scent lingers on the skin for a little while afterwards. This is definitely one of my favourite ones from the range and one that I will most probably be repurchasing again.