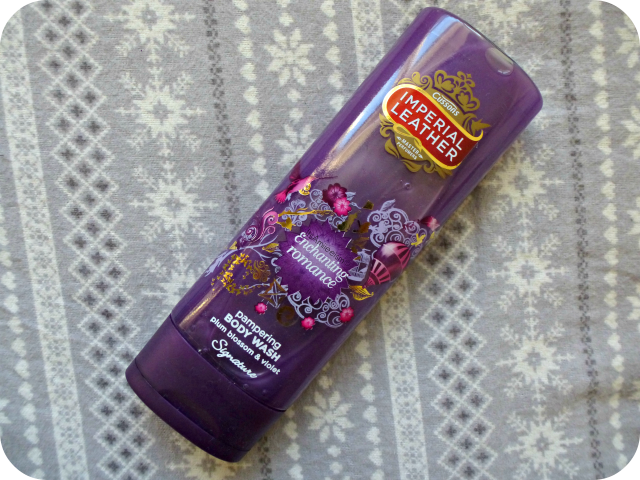 I always buy shower gels that are on offer as I don't see the point in spending a lot of money that will essentially be going down the drain, literally. One that I've been using recently is the Imperial Leather Shower Gel in Enchanting Romance which is actually the shower gel version of the

Imperial Leather Bewitching Bath Creme

that I was raving about not so long ago.
The Imperial Leather Shower Gel in Enchanting Romance (£2.00

) comes housed in eye catching, easy to squeeze packaging with flip bottom where you simply have to squeeze out the product. As the packaging is not only appealing to the eye, it's see through so you can clearly see how much you have left. This smells exactly like the bath creme albeit a little more floral which is probably due to the blend of plum blosson and violet. As the formula is silky smooth, this creates a decent amount of lather which both lingers on the skin for a few hours as well as make it soft to the touch. This is definitely one of the better ones that I smelt from their Signature range and is one that I will most probably be repurchasing.