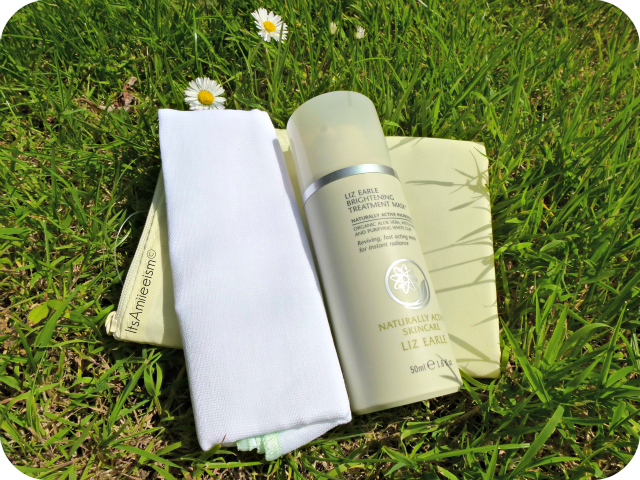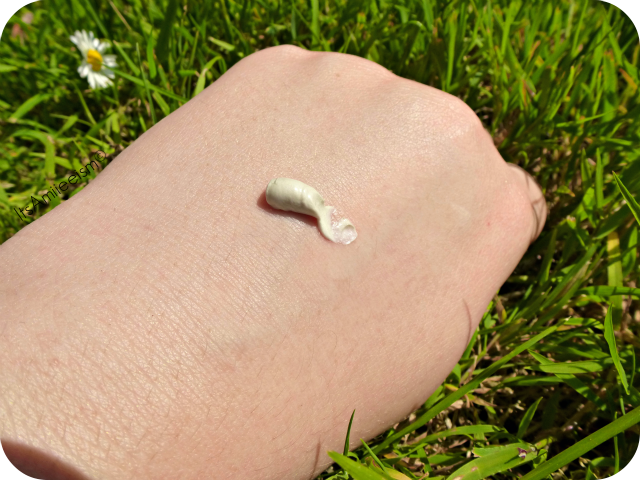 Whenever you feel in need of a pick-me-up you can depend on this quick-fix treatment to come to the rescue in just a few precious minutes, leaving skin radiant and revitalised.
I still remember Sophie from

Candy Cane Heart

being completely shocked that I didn't own any face masks and how I needed one or three in my life ASAP! Fast forward a few months and I now proudly own four with many more on my wishlist to buy. The Liz Earle Brightening Treatment Mask* was one of the goodies in our

#NottsBBMeet

goodie bags which has made me fall in love even more with the Liz Earle Range. With naturally active ingredients such as organic aloe vera, white clay, witch hazel and camphor oil to name just a few, this mask aims to leave your skin radiant in just a few short minutes.
What I like the most about this face mask is just how user friendly and mess-free it is. Instead of a squeezy tube, it's a bottle with a pump which means that only two squirts is all that is needed to cover a full face instead of squeezing out far too much and getting messy hands. When I first used this, I couldn't stand the smell of it. It smells very much like chemicalfied minerals with a dash of witch hazel thrown in however after using it a few times since, the scent has started to grow on me. I like to use this after washing my face and before cleansing to really perk up my skin. You're meant to leave it on for between thirty seconds to two minutes in which you will experience a slight tingling sensation which means that it's doing its magic. Depending on how much of a thin layer you apply, it will dry out but not so much that it will crack whenever you try to laugh.
After washing this off, I always notice how much brighter my skin looks and how any spots I have seem to have reduced in size and in redness. I've also noticed that my complexion in general looks a hell of a lot better before applying it. Although it's only a short fix solution, it does help in the long run with spots and helping to keep them at bay. I try to use this at least once a week and sometimes more if I've got quite a few blemishes.
You can purchase this face mask along with many other products in the Liz Earle range from

Liz Earle online

and

John Lewis

for £14 for just the face mask alone or £14.75 for the Starter Kit.